REPAIR OR REPLACE
Rather than simply repairing your equipment, our skilled engineers seek to establish the underlying cause of failure, providing an informed cost benefit analysis to help you establish the commercial case for repairing or replacing your equipment.
With older, less efficient, electric motors accounting for as much as 60% of electricity consumption at many manufacturing facilities, operational energy consumption is a key financial and compliance consideration. 
By considering the cost of the repair, the energy efficiency of the equipment, its probable life span and the potential cost of further outages, Elemoto can help you establish the optimum return on your investment in either repairing or replacing your equipment.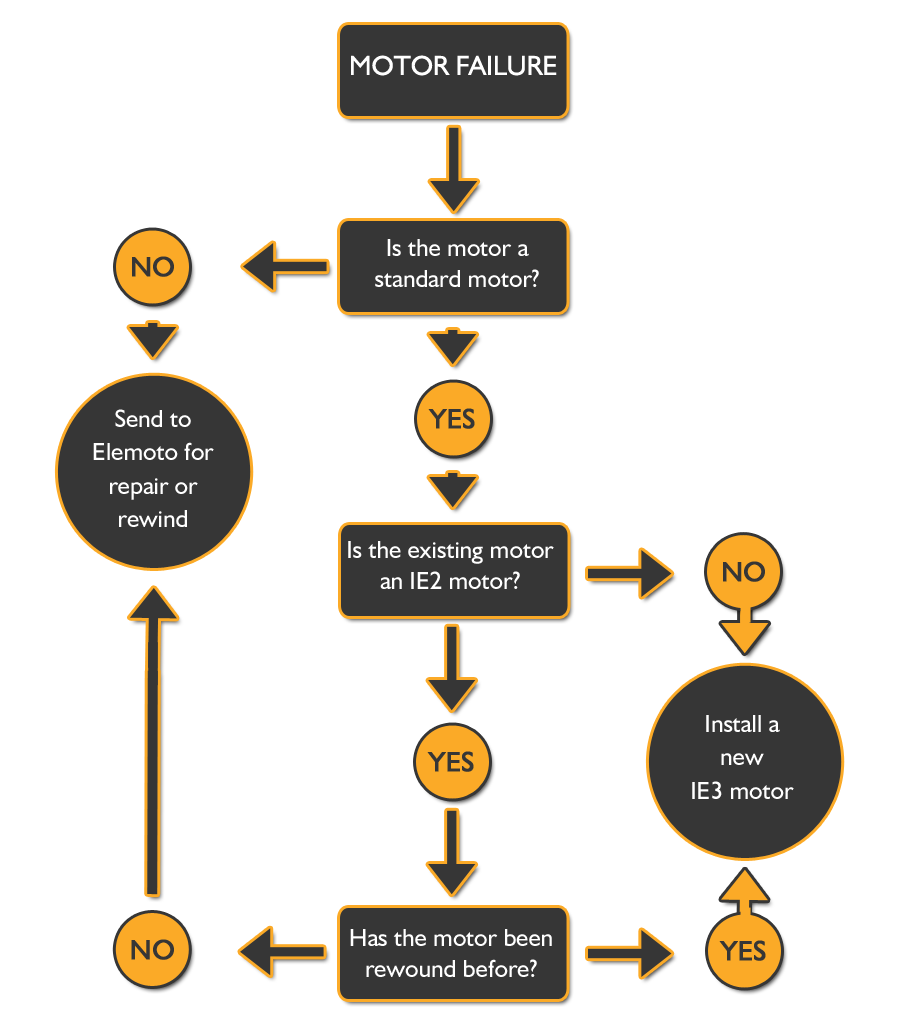 Regulation designed to reduce carbon emissions is driving the adoption new IE3 complaint motors. Find out how these regulations and standards affect your equipment life cycle costs and procurement decisions.
Call us today on 01604 269570 or complete the form to request a quote or to arrange a call back.
All personal information submitted in web forms is held securely in accordance with the General Data Protection Regulation (EU) 2016/679 and only used to provide you with the information you have requested. Read our full Privacy Policy.