EMERGENCY REPAIRS
We understand that equipment failure can costs your business money. Our 24 hour a day, 365 days a year, engineer manned telephones ensure you always get a fast response and get your machinery back up and running as quickly as possible.
Our EMERGENCY REPAIR service is the quick and efficient way to minimise downtime. Once you have called us we will:
At Elemoto we aim to make the repair process as easy as possible.  That is why we organise free collection and delivery on all repairs.
We undertake a detailed free motor analysis to establish the problem and probable cause. This evaluation typically includes: bench run testing, unit disassembly, testing AC rotors and DC armature balance, visual wear tolerance inspection, assessing windings and insulation system integrity.
Before proceeding we contact you to discuss the issue, the required repairs, time to complete repair and cost estimates.
The decision to repair or replace can have implications for CAPEX, energy consumption and downtime risk. At Elemoto we always provide a detailed cost for the repair and a comparable cost to replace the equipment, providing clear ROI on any repairs. 
On your instruction, we can fast track the repair.  With in-house machine tooling capabilities, we can avoid lengthy spare part delays and get your equipment repaired as fast as possible.  Typical repairs include:
Dismantling, testing, and cleaning of stator/rotor assembly
Surge comparison testing on existing windings or new coils
Testing and/or replacement of thermal protectors
Ensuring windings meet or exceed OEM specifications
Dipping & baking stator windings with insulating varnish
Upgraded insulation replacement where required
Replacing bearings, verifying bearing housing tolerances for outer race within motor end brackets and inner race fits on motor shaft bearing surfaces
Quality assurance test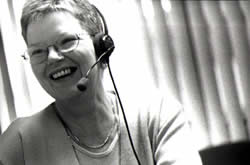 Call our expert technical sales team on 44 1604 587700  or email us by clicking on the link below
Minimise downtime with our rapid emergency repair service…
Our 24 hour, 365 days a year manned telephones ensure you always get get a fast response for supply and repair requirements. Service back-up and warranties are provided for all items that we repair, rewind or supply. Set working procedures ensure that the quality of all our services is maintained at a high standard.
get IT assessed     get IT diagnosed     get IT quoted     get IT fixed        
Elemoto maintain, service and support a comprehensive range of electric motors and related equipment including:
Call us today on 01604 269570 or complete the form to request a quote or to arrange a call back.
All personal information submitted in web forms is held securely in accordance with the General Data Protection Regulation (EU) 2016/679 and only used to provide you with the information you have requested. Read our full Privacy Policy.